Does anyone know whatever happened to the mint bags that the GSA CC dollars were stored in? Did any find their way into the numismatic community?
---
Posts: 422
Joined: Thu May 31, 2018 1:58 am
---
Posts: 2507
Joined: Mon May 28, 2018 10:41 pm
Todd Pollock has a few Carson City GSA bags for sale right now. Saw them at Long Beach. They're so sweet.
Alonzi VW 2.0!
---
Posts: 11
Joined: Fri Jul 06, 2018 7:17 pm
Someone forwarded me a letter a few weeks ago where the the GSA said the had yet to determine what to do with the bags. The letter was dated 12/13/77.
In reality there are some out there. There are some CCMint bags that appear to be GSA bags, and some are not. The GSA bags have writing on the back that appear to correspond with the year inside the bag and a number, likely the number of the date of bag.
I spent a grip of money having a few of mine framed. They are beyond cool. The are framed with a GSA coin correct for the bag based on the writing on the back.
No idea if the pics will work but will give it a shot.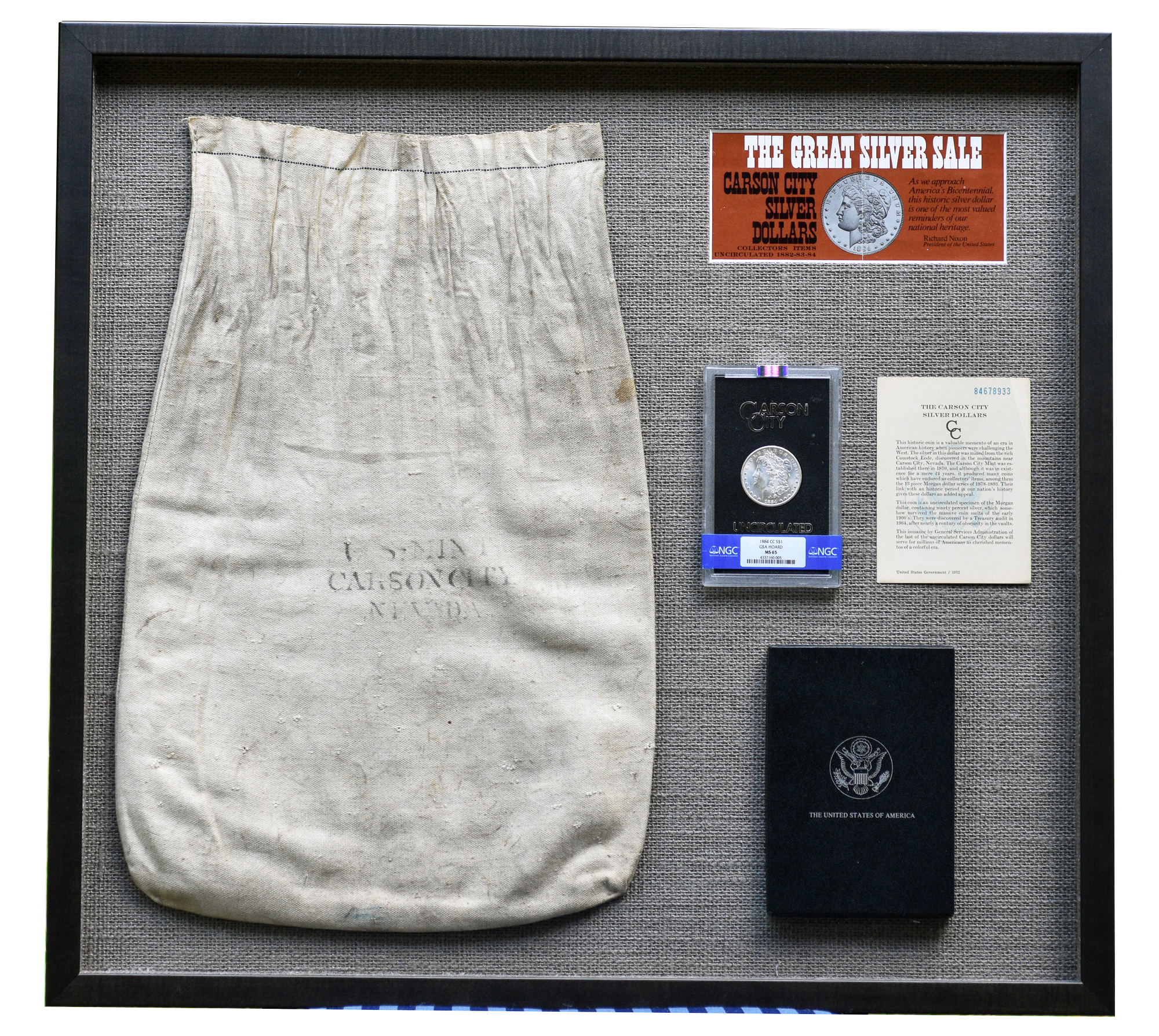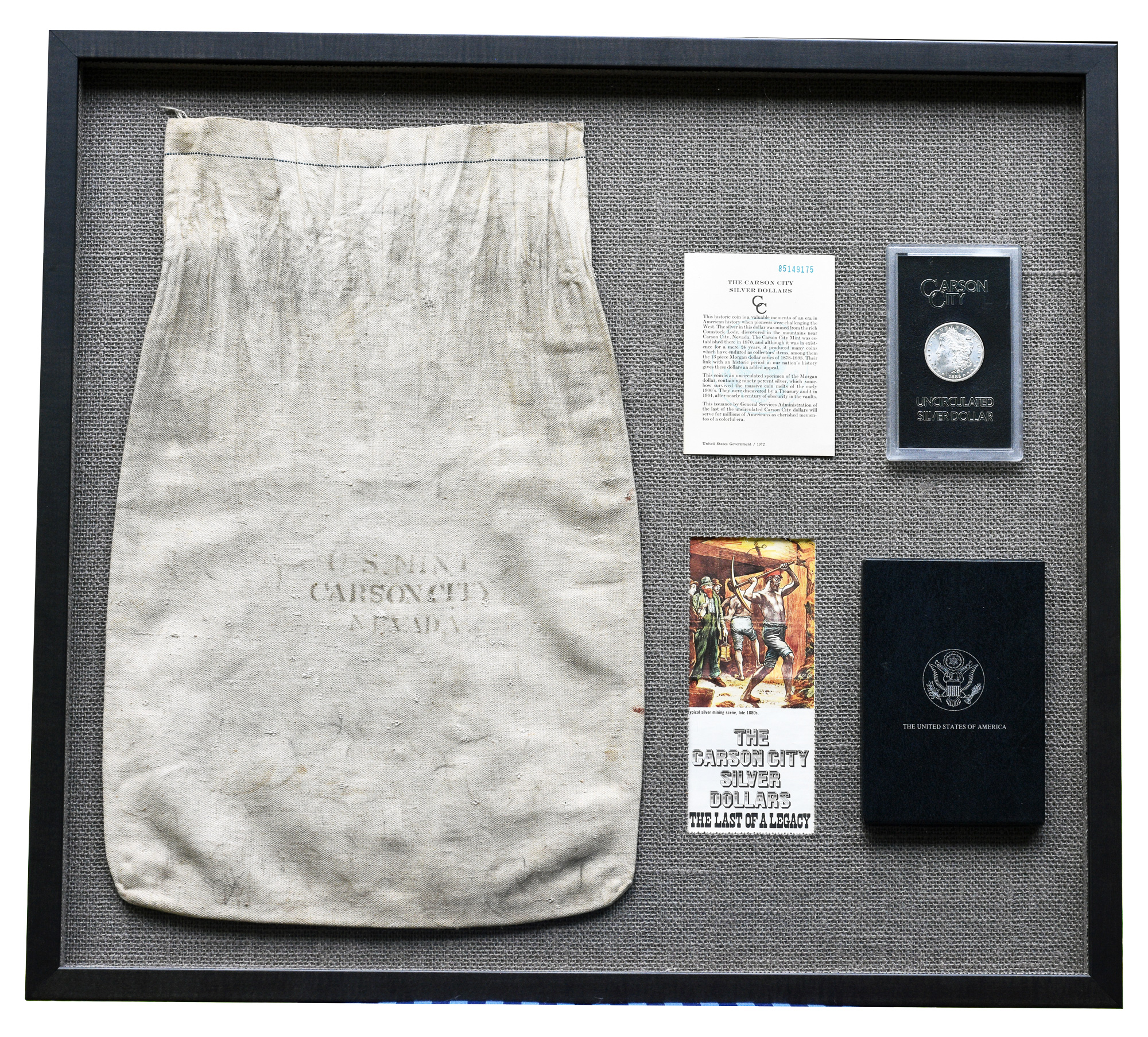 ---
Posts: 11
Joined: Fri Jul 06, 2018 7:17 pm
Also of those wondering value a couple auctioned about 2 years ago and I beleive they brought around 1600-1700 each on the 2 that were offered.
---
Those are beyond cool....
often the crusher of hopes and dreams
---
This is so neat.
'War Paint
'
Kansas Flint Hills
1.
My Morgan & Peace Dollar VAMWorld Home Page
---
That is cool....dare to dream
---